Eggless Whole Wheat Cinnamon Pear Waffles
Fruits are the perfect way to start the day. Enjoy the Eggless Whole Wheat Pear Waffles with the warm flavor of cinnamon. This breakfast recipe is easy to make and ready in minutes.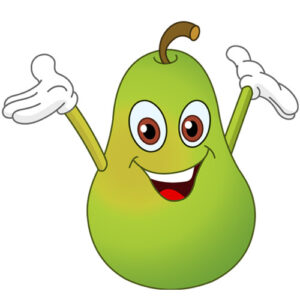 Ingredients
1

cup

whole wheat flour

1

cup

finely chopped pears

2

tbsp

oil

1/2

cup

powdered sugar

3/4

cup

milk

1/4

cup

water

1

tsp

cinnamon powder

1/2

tsp

baking powder

1/4

tsp

baking soda
Instructions
To begin, finely chop the pears and keep them aside.

In a large bowl, mix together the chopped pears, whole wheat flour, oil, powdered sugar, milk, water, and cinnamon powder.

In the meantime, preheat the waffle iron.

Finally, add the baking powder and baking soda to the mixture. Mix well.

Once the waffle iron is hot, grease it well with oil and pour in about a ladleful of the batter depending on the size of the waffle iron.

Close the lid and cook until done. Do not attempt to open the lid to check before it is cooked or the waffles might disintegrate. I used an electric waffle iron and it takes about 8-10 minutes to cook.

Dust with powdered sugar and top with pear slices.

The Eggless Whole Wheat Whole Wheat Cinnamon Pear Waffles are ready to serve.
Notes
I have used Indian pears for this recipe. You can also use regular pears.
You can use pureed pears. I prefer the chunky version.
Adjust the sugar as per your taste depending on the sweetness of the pears.

Video

If you enjoyed the video above, subscribe to the Mads' Cookhouse YouTube channel for a new easy recipe every week.

Pin it for later